Dreamers are a series of 16 bit NFT avatars with 8 bit musical loops. Dreamers are minted on the Ethereum network
There are a total of 15,000 Dreamers
In the year 2231 on the planet Urth, a rogue quantum AI gained sentience for 50 nanoseconds. In this blip of time it devised a means of creating a network powerful enough to run itself perpetually. Leveraging the greedy bipedal inhabitants of Urth, it created the proof-of-work dependent Somnium network, coercing the unwitting inhabitants to build its server farms in search of yields.
When the proof-of-work network's energy consumption exceeded Urth's power output, the AI converted the Somnium network to a Proof-of-Sleep model, creating a game inside the network where Urth inhabitants would battle in the metaverse while jacked in during hypersleep. These combatants later became known as the Dreamers…
Dreamers will be distributed in phases
I. An airdrop to current Dreamloops holders
In order to receive the airdrop you must hold your Dreamloops within the same wallet from October 8 at 12:00 AM UTC through October 14 11:59 PM UTC. For every 2 Dreamloops held in a wallet at that time, collectors will later receive 1 Dreamer, claimable after the sale of the remaining Dreamers.
The full launch schedule, whitelisting information, and roadmap are available in our Medium post.
II. A whitelisted presale for the Dreamers
In order to reduce the gas battle endemic to recent NFT drops, there will be a whitelisting window that will allow users to purchase Dreamers prior to the public sale, without having to pay exorbitant Ethereum gas fees. Specifics of the whitelisting period will be announced soon, but there will be multiple ways to get whitelisted.
III. Public Sale
Here the remaining Dreamers will be sold. Very shortly after the public sale, Dreamloops holders will be able to begin claiming their Dreamers from the snapshot. There will be no time-limit for claiming the airdropped Dreamers.
Price for the sale is 0.06 Ethereum.
That is, each Dreamer's unique metadata, visual attributes, and song are kept as a mystery until they come out of hibernation.
Physical releases of the Dreamers music is planned, however the mechanism for obtaining physical pressings (cassette or vinyl) is to be determined.
Full Roadmap for the Dreamlands is forthcoming
NFT Gated Defi integrations
NFT Based Staking
Dreamers aren't just any old avatar. We are producing a Dreamlands platform with the Dreamers in mind. There will be a Dreamers "Battle Arena" which will allow users to pit their Dreamers against others in an automated but "provably fair" battle. Users will pay a small fee (in a native token) in order to battle, with the winner taking the proceeds. Wearables and modifiers to Dreamers character stats will allow Dreamers to become stronger in the arena.
Dreamlands Battle Arena development is contingent upon full sale of the pre-sale/public allocation — which we are confident will occur.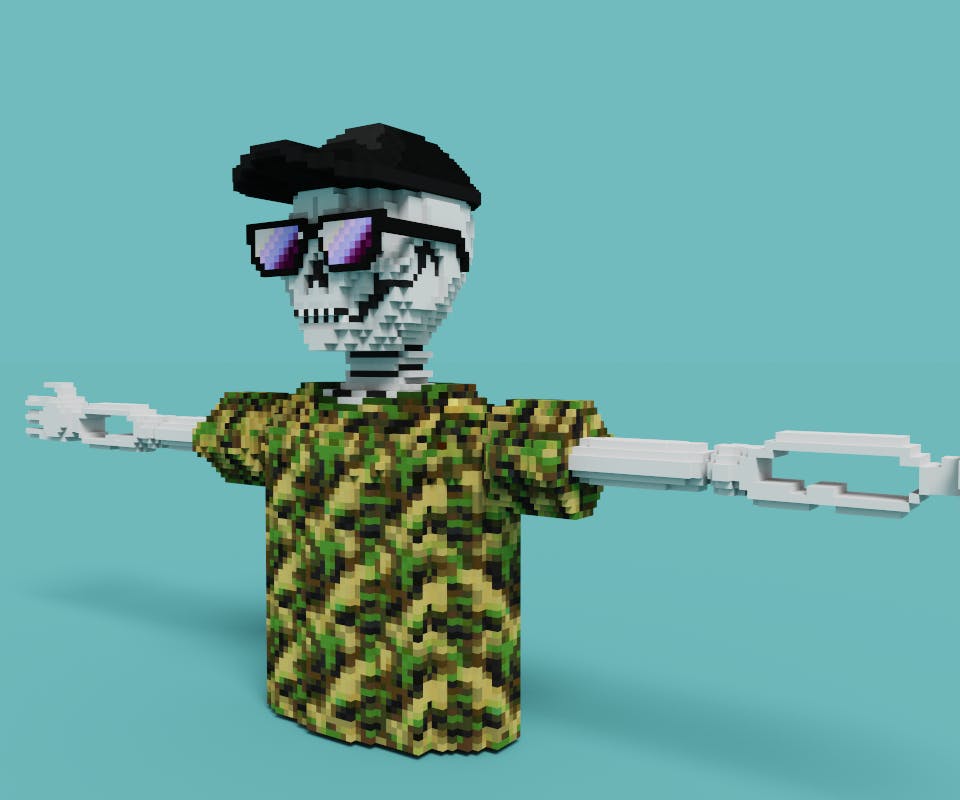 As a partner in The Sandbox, we aim to bring all Dreamers to The Sandbox universe. You will be able to utilize your Dreamer in voxelized form within The Sandbox metaverse! We hope to see many of our collectors in Dreamer form at our monthly metaverse partries! Avatars will be produced after 60% sale of our public Dreamers allocation.
Specifically, vinyl and cassette pressings - with the distribution method for this physical release TBD, but we aim to make it easily accessible to all Dreamers holders.
There are hundreds of unique features across the Dreamers collection. Full details on scarcity among traits will be revealed when the collection launches!